Women's Winter Retreat 2022
How many times have we as women heard the above and groaned internally? Yea, me too.
But here's the good news – you truly DO have the opportunity to create a NEW YOU as you learn who you are in Christ.
Join us for 2 power packed days as we learn how to:
Bask in the presence of the Father through Praise & Worship
How to hold on to hope when it looks like there isn't any
How to stay healthy; spirit, soul & body
Along with life-changing sessions, we will also have plenty of time for fellowship and relaxing on this beautiful 56-acre ranch.
Side Note- the food is pretty amazing, too!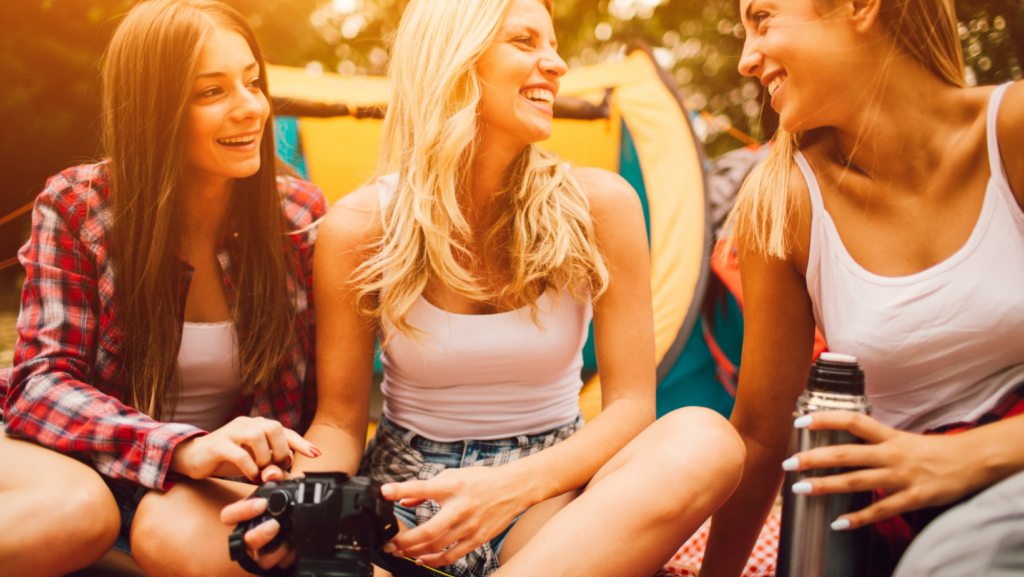 After you have registered, you will receive a confirmation email from us containing a link to fill out and submit a release of liability form. This information is required in order to attend Women's Winter Retreat 2022 with us.
Friday, January 21st
Arrive between 4:00 – 6:00 pm
6:00 pm Get to Know You
6:30 pm – 8:00 pm Dinner
8:00 pm Worship and the Word
10:00 pm Snack and Fellowship
Saturday, January 22nd
Coffee bar opens at 9:00 am
9:30 am Breakfast
10:30 am Worship and the Word
12:30 pm Lunch
1:30 pm Fitness & Wellness Session
2:30pm  – 4:00pm Games and Fellowship
4:00 pm – 6:00 pm Free Time
6:00 pm – 7:00 pm Dinner
7:00 pm Worship and the Word
Sunday, January 23rd
10:00 am Coffee Bar & Continental Breakfast
10:30 am Church Service
(Everyone is welcome to stay for our morning service, or you are free to depart the Camp to attend your own home church's service.)
Clothing
Comfortable Clothes – you will be on a ranch, so keep that in mind as you choose what you want to bring
Light rain jacket
Modest Swimsuit (Seasonal)
Warm Jacket (Seasonal)
1 set of "throw away" clothes – because who knows?
Closed-toe shoes for adventuring
Cap or hat for sunny days
Toiletries
Carry bag or tote for toiletries
Personal toiletry items
Towels
Flip-flops for shower
Bunk Stuff
Pillow
Blanket
A set of twin sheets or sleeping bag
Other Important Items
Sturdy water bottle (Available for purchase in the Camp General Store)
Sunscreen (Seasonal)
Flashlight and extra batteries
Bible
Journal and pen (Available for purchase in the Camp General Store)


Register for Women's Winter Retreat 2022
We're excited that you're interested in joining us and we look forward to seeing you very, very soon!
Women's Winter Retreat 2022 starts in...