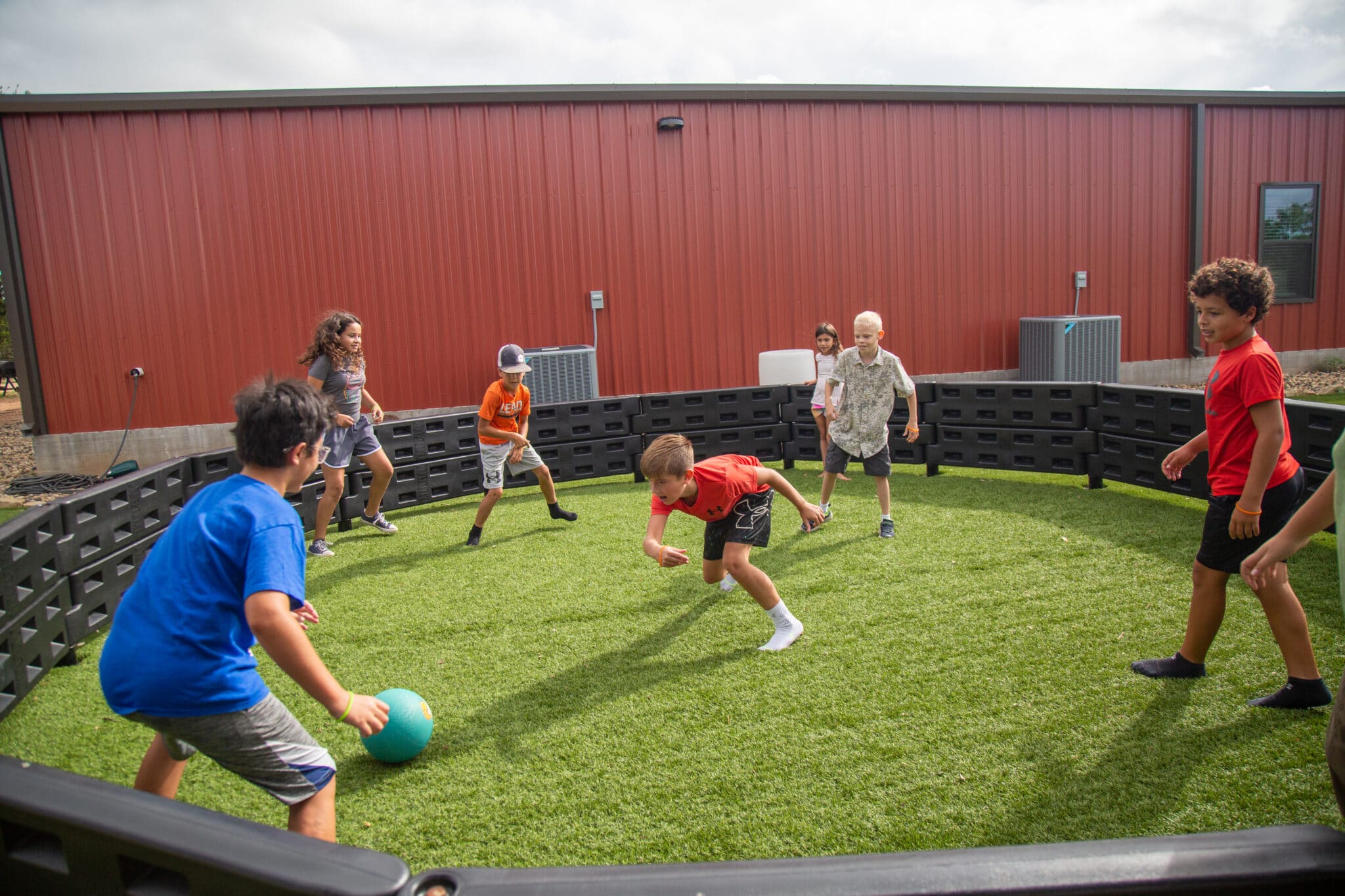 Take a week and change your life
Individual Camper Sessions
Session 1: Peanut Butter & Jelly Camp: June 6th – June 8th

$150 per camper

Kindergarten - 2nd grade; Boys & Girls

Session 2: June 13th – June 18th REGISTRATION CLOSED

$300 per camper

8th - 10th Grades; Boys & Girls

Session 3: June 20th – June 25th

$300 per camper

6th - 8th Grades; Boys & Girls

Session 4: June 27th – July 2nd

$300 per camper

9th - 11th Grades; Boys & Girls

Session 5: July 11th – July 16th REGISTRATION CLOSED

$300 per camper

5th - 7th Grades; Boys & Girls

Session 7: July 25th – July 30th

$300 per camper

3rd - 5th Grades; Boys & Girls
Check-In is 3:00 PM – 5:00 PM
Check-Out is 10:00 AM – 12:00 PM
Church youth groups, please reach out directly to the Camp for availability and scheduling.
Logan Ranch Camp is an intimate camp located in the beautiful Texas Hill Country. Limited to 32 campers at a time, Logan Ranch Camp's staff and counselors can really get to know your camper and make a significant impact in their lives.
While we have awesome activities such as swimming, sand volleyball, gaga ball, giant Jenga, retro video games, skeeball, air hockey, flag football, great food and more, our core focus is to teach this generation WHO THEY ARE and that they have a plan and a purpose.
Camp fees include all meals and activities.
We also have Judy's General Store where kids can purchase snacks, camp t-shirts, and sundry items.  We will gladly set up an account upon your camper's arrival so that they don't have to keep track of any cash.
Here's all the information you need to know about sending your camper to Summer Camp with us this year.