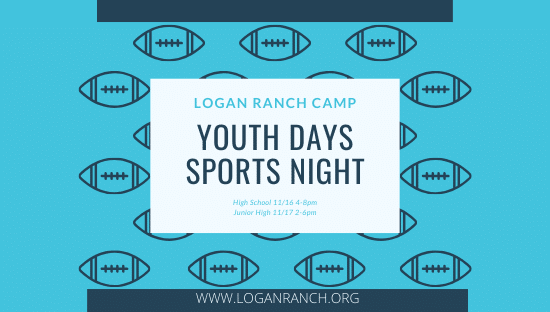 HIGH SCHOOL- Saturday, November 16th from 4 PM-8 PM
Get decked out in your favorite team's gear and head on out to the ranch for some fun team sports.
You got skillllzzzz??? Let's see them during an egg race. How's your strength??? Let's see that during our blanket volleyball tournament. You got an arm? Show it off during ultimate Frisbee.
After you've worked up an appetite, there will be pizza to enjoy and we'll end the evening with some awesome worship.
Directions: GOOGLE Logan Ranch Camp Mason Texas or call 325.265.4471 or email donna.logan@loganranch.org