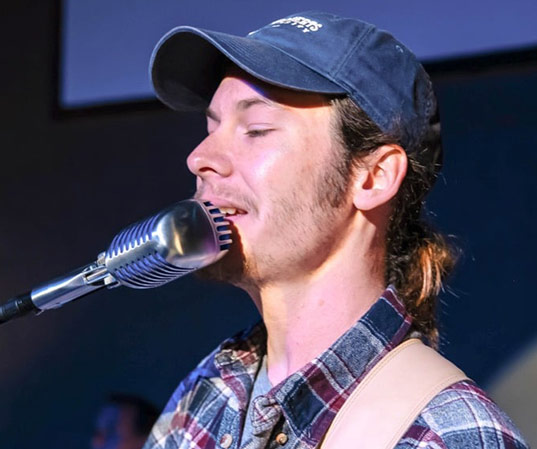 I grew up having the testimony that many who have "crazier" testimonies consider the best kind. I grew up with parents who loved me and taught me about God's plan for my life. They spoke into me and continually directed me as best as they knew how. However, the enemy often has a way of convincing us that whatever we have isn't enough and that we'd be better off finding our own way. I got wrapped up in the idea that I was defined by my success and if I wasn't the smartest or the best at whatever I did, then I wasn't lovable or valuable. The pressure to always perform, combined with the pressures of living in a broken home in my teen years and the struggle of watching both my father and grandmother battle cancer, turned my world upside-down and I was quickly looking for validation and comfort in the wrong places.
This went on for most of my time in high school and on into my first year or so at college. But God was always faithful, even when I wasn't. And, though I was not always where I was supposed to be, God had a plan for me and was not willing to let me get away from it. Time and again I would have, what I call, a "Jonah experience" where God would draw me back to himself after I would try to get away. His faithfulness began to become reflected in my own actions and decisions, and came to the point where I refused to say "no" to the call of God, whatever that may bring about.
I completed my undergraduate studies with no idea where I was going, except that God had called me to further my education in graduate studies. This developed into a position in full-time ministry as a youth pastor, and now that that time has come to a close, I've been called upon to move again as the Worship Pastor at Logan Ranch Camp and Church @ the Camp. My life is nothing, if not a show of God's unwillingness to let us go, and I'm excited to see what He has in store.